Our experienced trainers have been delivering DriveWorks training courses worldwide for over 10 years. Whether you're looking for a basic insight or turning your staff into in house DriveWorks Experts we have DriveWorks courses to suit all experience and competency levels.
We deliver short courses of one day for both DriveWorks Xpress and DriveWorks Solo along with more in depth courses of three or five days on the DriveWorks Pro package. We can tailor training sessions around certain subject matters or specific challenges that your teams may be encountering. This enables us to provide you with the most economical and efficient way of developing your teams.
Training can be ran in small group's onsite and specifically structured around the needs of your business or away from distraction at our offices and events.
DriveWorks Solo Training Courses - 1 Day
DriveWorks Pro Essentials Training - 3 Days
DriveWorks Pro Advanced Training - 1 Day
DriveWorks Pro Sales Configurator Training - 2 Days
Bespoke DriveWorks Training Programmes – Contact for more information.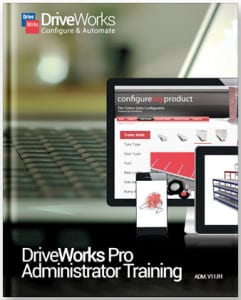 We don't believe in less is more – our graduates are fully prepared with all the knowledge and hands on 'real world' experience they need to deliver your projects on their return.
To find out more about our DriveWorks training services or to book on one of our courses please contact us on 0161 818 2270 or email info@driven.design