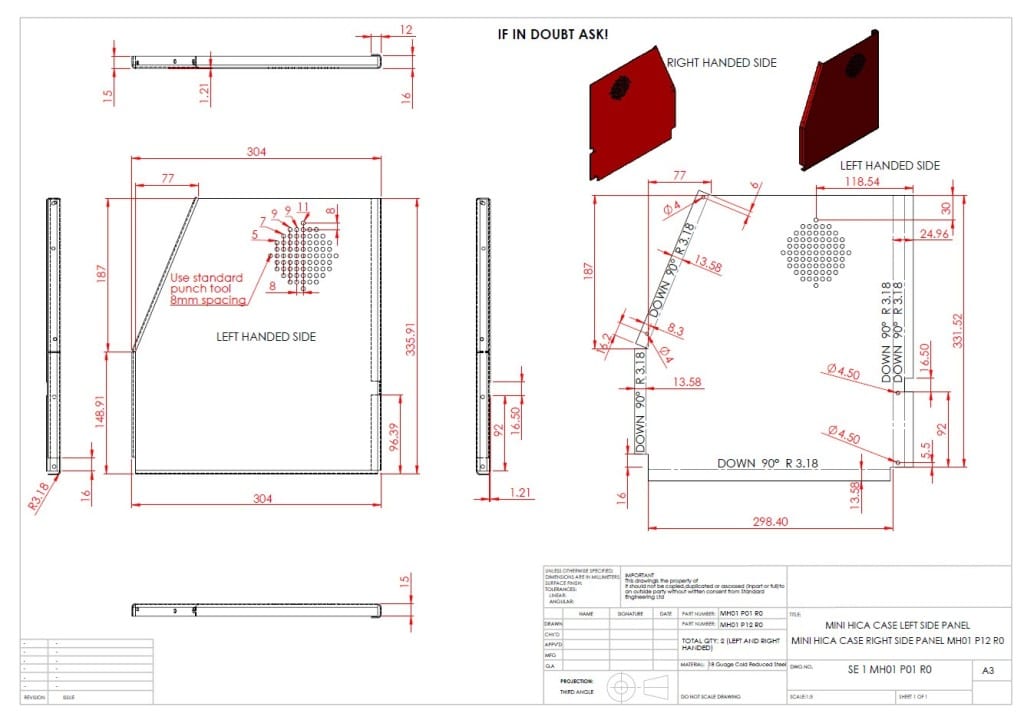 Whilst technical drawings date back to the 1800's, and despite significant advances in CAD, CAM and CNC programs, we still recognise the relevance of good 2D technical drawings within a modern manufacturing company.
Whether you have hand-drawings created from a drawing board, sketches in notebooks or simply an idea that needs converting into legible engineering drawings, we are happy to help. Such is the way with modern CAD systems, that a 3D model is created to derive the required projected views. As a result, you will get a complimentary 3D model at no extra overhead enabling you to view and interact with your idea!
Our knowledge of manufacturing and engineering also enables us to produce industry standard drawings that take in to consideration specific factory requirements and processes.